All our professionals at THC maintain the highest levels of accreditation and pursue ongoing education to stay abreast of the latest trends in physical therapy.
Battle Creek and Lake Odessa Physical Therapy Staff
We want you to feel at home at our therapy clinics. On this page, you'll find information about our physical therapists and other professionals. We offer the real-world experience and knowledge you expect from an effective rehab therapy practice along with a caring, responsive attitude that will put you at ease.
Our clinical staff work with you, your physician and employer as appropriate to get up back to a functional working capacity to enjoy life to the fullest. We are currently approved to do pre-employment testing for local employment groups through work well determining the ability of the potential employment. We do functional capacity tests and work hardening. We offer FREE 20 minute Consulatation visits with our Physical Therapist for those that have questions and may want to seek physical therapy. Call our office and scedule an appointmet if you have a need or questions.
Mohinder P. Chawdhry, PT, MOMT, Cert DN, Cert. SMT, OSTEOPRACTOR, FAAOMPT.



Osteopractor - Physical Therapist works in both Battle Creek and Lake Odessa MI
Total Health Center Inc.

Mohinder graduated with his Diploma in Osteopractic from the Spinal Manipulation Institute . Mohinder is one of the first 34 Osteopractors in the World. He is an active member of APTA , Orthopedic section & Private Practice section. He completed the Fellowship program which put him in the 1% of the Physical Therapists in the USA.
Mohinder graduated from the physical therapy program in Kenya Africa. He came to this country in 1992, with a hands-on approach and earned his Masters degree and level II towards his Doctoral with Ola Grimsby Program.
Mohinder has had extensive post graduate training and experience in the treatment of orthopedic, neck and back rehabilitation. He has worked with the local school students playing sports as he is experienced in treating a variety of orthopedic conditions & sports injuries such as shoulder, knee, neck, ankle spine & sacroilliac joints. He is a master in spine care and provides the patients with his expertise with manual therapy techniques. He has attended countless continuing education programs increasing his knowledge and skills in treating patients. Mohinder has completed his Dry Needling courses and the Spinal manipulation 1 through 4 through the American Academy of Manipulative Therapy.
Other areas of treatment are concentrated in the following:
Acute and Chronic Pain.
Neurogenic and Musculoskeletal dysfunctions
Certified Provider for the "Mathenson" of Functional Capacity Evaluations
Mohinder is a co-owner of THC which was established in 1999. He has been a therapist for over 35 years with a wide range of experience. He has provided therapy in the Battle Creek area for over 20 years. In Lake Odessa, he has had the opportunity to work for over 10 years. Mohinder enjoys attending church and community activities. He enjoys spending time with his wife and family, especially his 3 grandchildren. He doesn't like to ride horses but he helps his wife in caring for them daily as well as their 2 german shepherds.
Kristy Penick, MSPT

Kristy is a physical therapist who joined THC in 2000. She has earned her master's degree from Grand Valley University in 2005. Kristy has taken several continuing education courses involving MFR and holds certificates in level I & II. She offers her patients relief of pain and discomfort from restrictions in the fascia that restricts the muscles and joints.

Kristy has taken 1 and 2 of the 4 courses offered through American Academy of Manipulative Therapy. She is also experienced in treating a variety of orthopedic conditions & sports injuries such as shoulder, knee, neck, ankle, spine & sacroiliac joints. Other areas of treatment are concentrated in the following:
Acute and Chronic Pain
Neurogenic, Musculoskeletal dysfunctions and spinal disorders
Women's Health/pelvic floor rehab (male and female)
Sports rehab/conditioning/re-education including Equestrian sports
TMJ/Headaches
Osteoporosis/postural mobility work/strengthening
Pediatrics
Kristy enjoys her off time with her husband and daughters as well as spending time with her family. Kristy is an avid rider and works to show her beautiful horse.
Glennda Chawdhry, RN, BSNH

Glennda is co-owner in THC. She has taken on multiple roles as the clinic requires. Working in the health field for over 30 years. She works with individuals and prepares supplemental herbal formulas as well as keeping busy with the administration running the clinic. Glennda is an RN, with a degree in Natural health, trained and certified in MFR I & II along with unwinding in John Barnes approach and CranioSacral level I & II through Upledger Institute.
Currently, Glennda is working to share information with others about the importance of eating healthy along with the substances that we use in our daily lives. From body care products to herbs and organic foods, the knowledge of what the companies don't want you to know about the makings of their products. Glennda began making her own soaps from organic oils and butters without harsh harmful chemicals and has them available to the public in our Making Healthy Choices store.
Glennda enjoys spending time with her husband, family, and friends. When she is not working in the clinic, you can find her with her grandchildren or in the barn spending time with the horses and other animals .
Eileen Miller, Office Manager

Eileen is Total Health Center's office manager and has been with us full time since 2001. She has exceptional experience in billing management and can assist you with questions concerning your insurance or account. She makes certain the clinic and staff schedules run smoothly while addressing any employee concerns.

Eileen is married and has 3 children. She and her family enjoy attending Michigan State football games and Tigers baseball games. In rare moments, she enjoys quiet time reading a favorite book
Stacy Eckelbecker, PTA

Stacy joined THC in 2011 after graduating from KCC earning her Physical Therapist Assistant degree. She is fully licensed through the state of Michigan to educate patients on therapeutic exercise and perform manual treatments that include MFR, soft tissue mobilizations, mobilizations of the extremities, passive range of motion and stretching. She has a great deal of experience working with individuals with back & neck pain.
Stacy and her husband have a pet cockatiel and parakeet that keep them entertained along with two high maintenance cats, Stewy and Rocky. Stacy is very talented with hula hooping and loves to do photography in her spare time.
Stephen Schilz PTA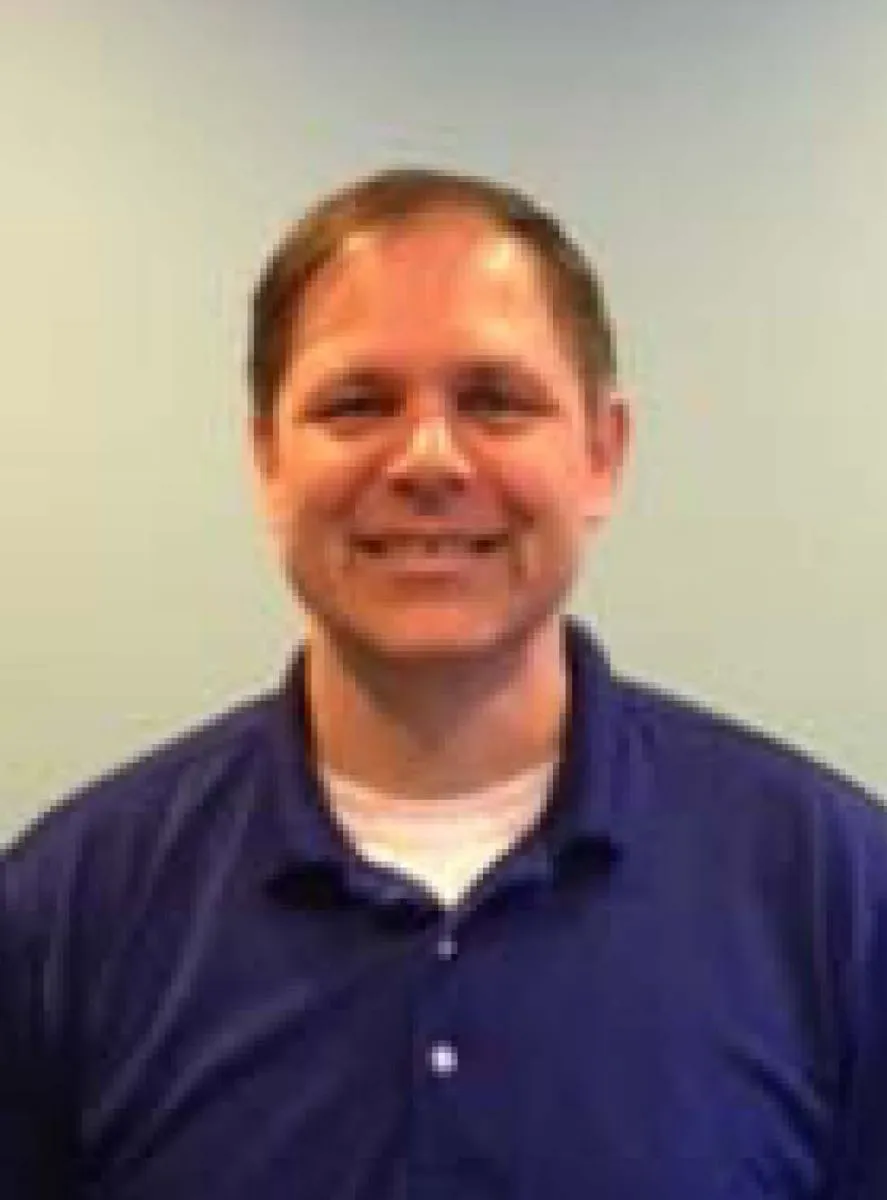 Steve received his PTA degree from Kellogg Community College and is fully licensed through the sate of Michigan. He has been with Total Health Center full time since 2018. Steve is primarily in our Lake Odessa clinic taking patients through all of their exercises in our gym, focusing on patient education as well as performing manual treatments like soft tissue mobilizations and stretching. He also has great knowledge and experience with our pediatric patients.
Steve is a father and grandfather who enjoys spending quality time with his family. He also has a love for nature photography and bird watching.