Physical Therapy & Occupational Therapy In Battle Creek, MI
Not sure if you need physical therapy or occupational therapy? The therapists at Total Health Center in Battle Creek, MI, discuss the differences between the two kinds of therapy.
What is physical therapy?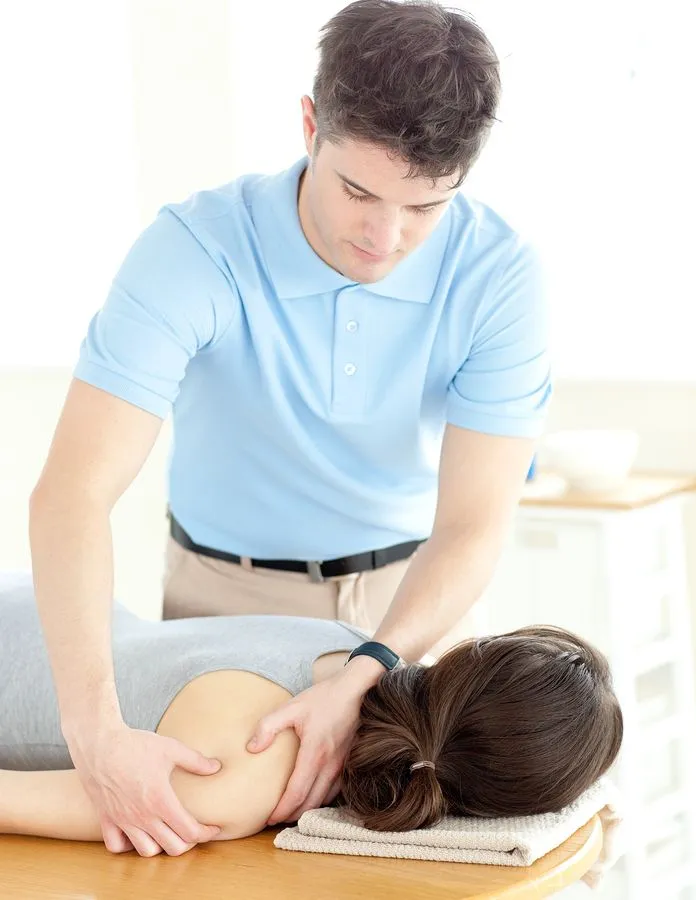 Physical therapy is recommended if you have an injury or condition that affects your ability to walk, bend, reach, or move normally. During physical therapy, you'll perform stretches and exercises that will improve joint mobility, strength, and balance to enhance coordination and strengthen your muscles. Physical therapy is often recommended if you're recovering from surgery or have any of these conditions:
Sports injuries
Back or neck pain
Bursitis
Tendinitis
Carpal tunnel syndrome
Cerebral palsy
Stroke
Trigeminal neuralgia
Sciatica
Degenerative disc disease
Spondylosis
Frozen shoulder
Vertigo
Osteoporosis
Overuse injuries
Hip, knee, foot or ankle pain
Headaches
Temporomandibular joint disorder (TMJ)
Lymphedema
Headaches
Osteo or rheumatoid arthritis
When you visit our Battle Creek office, your physical therapist will assess your condition, ask you questions about your symptoms, and learn about your work and usual daily activities. Each physical therapy plan is unique and geared to meet the needs of the individual patient.
Depending on your injury or condition, your treatment may include stretches, weightlifting, and exercises. You may use special machines that will help you strengthen your body. For example, if you have a rotator cuff injury, you might use a handcycle to restore range of motion and strengthen the muscles in your rotator cuff. Our Battle Creek physical therapists also use a variety of techniques to decrease pain, such as ultrasound, electrical stimulation, and hot and cold packs.
What is occupational therapy?
Occupational therapy doesn't have anything to do with your job, although the techniques you learn make it easier to perform your job. Occupational therapy is designed to help you perform daily tasks easier. Our Battle Creek occupational therapists help people who have had strokes learn to brush their teeth again or master using a fork. It can also be helpful if you've recently become disabled or had major surgery. Your occupational therapist will teach you important techniques that will help you retain your mobility, such as using a walker.
Occupational therapy doesn't just focus on physical tasks but also addresses quality of life issues. For example, children who suffer from social issues will be provided with strategies that will help make it easier to find friends and interact appropriately in social situations.
Your occupational therapist will spend time learning about your limitations, daily activities, and goals before devising your treatment plan. In some cases, people can be helped by both physical and occupational therapy.
Are you looking for a quality occupational and physical therapist? Call Total Health Center in Battle Creek, MI
at (269) 968-0888 to schedule an appointment today!